The Secret To Craps
Don't buy any craps strategy or dice control con before you read this website.
If you still want to believe in false hope, if you still want to believe that you'll consistently beat the casino for unbelievable profits, and if you still want to be a loser, then feel free to throw away your hard-earned money on those get-rich-quick cons. But, if you want to learn how to play craps from an honest and easy-to-understand explanation of all facets of craps, then avoid all those cons and scams and, instead, read this website. It's important to first learn craps and then play craps in reality instead of Fantasyland. Therefore, it's well worth your time to read the FREE articles (click the "Free Articles" button above) and the FREE sample chapter from my new ebook, The Secret to Craps: The Right Way to Play, before buying any so-called "winning" casino craps strategy or dice-control con. Without understanding live casino craps or online casino craps and the truth behind the math of the game, you're in danger of believing the wacky claims on other websites and in other craps books that you can beat the casino and win millions of dollars. Be wary of the cons that prey on your blazing desire to get rich quick. Don't fall for bogus casino craps strategies, crazy dice control schemes, or silly dice settingcons that claim will win you gobs of money. If you don't learn how to play craps the honest and truthful way, then you'll likely lose your shirt.
Why should you pay money for a craps book when thousands of websites explain craps for free? To be honest, if you just want to learn craps basics, then don't buy my ebook. But be aware that many websites offer information that's flat-out wrong. Also, many try to convince you that you're living in a Fantasyland where your hopes of winning millions of dollars causes you to deny reality and believe that some sort of casino craps strategy, dice setting technique, or dice control scheme can beat the casino. If you don't want to lose your shirt, you must plant yourself securely in reality and stop believing in bogus winning craps strategies and the preposterous claims by dice control scam artists that you can affect the outcome of a dice roll by using dice control techniques. My book is truly based in reality and tells it like it is (read the free sample chapter about the absurdity of dice control to see how I tell it like it is).
Casino craps is designed for the casino to win and you to lose. Over time, you will always lose. The secret to casino craps is to learn the best combination of variables that will allow you to have fun playing craps but not lose the shirt off your back. The secret will allow you to play craps longer, greatly increase your chances of winning, have tons of fun while playing the game, and then leave the casino in a good mood.
I've played casino craps my whole adult life. When I first started to play craps, I read lots of books and, when the Internet came along, I browsed lots of craps and online casinos websites. They all describe basic craps rules and offer phony winning craps strategies. None effectively teach how or why. That's where this ebook is different. My ebook takes you on an exciting journey into learning the "why" and "how" of casino craps and provides details so you can learn craps and become truly knowledgeable in all aspects of the game. From my ebook, you'll learn how to play craps in reality, not in Fantasyland. You'll learn to play craps with total confidence, whether playing live or in one the best online casinos.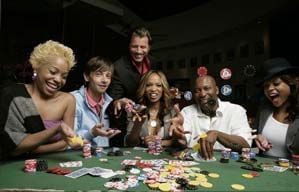 My book does not give you false hope. It doesn't promise that you'll beat the casino out of millions of dollars. It doesn't offer silly dice control schemes to help you beat the casino's advantage. It does, however, explain the math behind the game so you can understand that casino craps was devised for you to lose. The math proves that no "winning" craps strategy will ever beat the casino over time. My ebook also disputes the ridiculous idea that you can affect the result of a craps roll by learning dice control or dice setting. The truth is that there's no winning casino craps strategy (including dice control) that will win over time. Don't be one of the many losers who walk up to the craps table, drop $100 on the table layout and then use an elaborate-sounding craps strategy or dice control technique, and then walk away broke and mad within 45 minutes. Casino craps has a designed-in casino advantage that no one can beat over time. This complete and truthful understanding allows you to enjoy the game without worrying about winning. If you want to have fun and not lose your shirt, you must learn craps and how to play craps the right way--the honest way.
You might think, "If I'm going to lose, why bother playing at all?" That's a great question and my ebook has the answer. Casino craps (and craps online) is based totally on odds. This means, as time increases, the results approach what's called a "perfect distribution." Although the casino always has a designed-in advantage even in a perfect distribution, knowledgeable players play craps anyway because we expect in the relatively short time that we play, we will encounter a distribution variance where the odds appear to deviate from the norm and favor us instead of the casino. When that time comes, everything we do is right (i.e., a hot roll). The questions is, how do we time it just perfectly to fall into that short-term distribution variance where we end up needing a bucket to carry all our chips? After many hours of studying and playing craps, I have calculated what I consider my "secret to casino craps." The secret isn't one of the million bogus craps strategies or dice control scams on the Internet. The secret is in my ebook.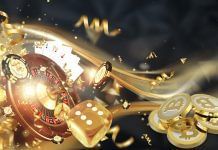 Not only will you learn craps rules and my secret to casino craps, you will also learn lots of details that will allow you to go to a live or online casino with confidence and play like a pro. I have found that few books and websites provide the details of casino craps that teach you to play craps like a real pro. All craps books define the basics, provide some sort of silly "winning" craps strategy, and offer weird dice control techniques to make you believe you can win millions. However,few books explain the details you need to learn craps, understand it, and play craps in reality. I also include in my ebook anecdotes that add to the fun of learning how to play craps the right way (i.e., the honest and truthful way).
So, what's the secret to craps? If casino craps was created for us to lose, why should we bother playing? How do we learn the best mix of critical variables that will allow us leave the table smiling and with money still in our pockets? The secret is in my book. Don't believe what you read about a winning craps strategy or crazy dice control scheme. Whether you play live casino craps or online craps, it's extremely important to your wallet to learn craps and how to play craps in reality instead of a Fantasyland.
Craps is very popular casino game that can seem complicated at first. However, just like online bingo, blackjack, oronline poker, once you know the craps language, you'll enjoy every minute that you play, especially if you learn how to play craps the right way. Another fun game to try after winning at the craps table is bingo. Yes, bingo! One of the biggest reasons for the attraction to Internet bingo is the ability to quickly make friends online through instant messenger features and online forums. Once you've made some buddies (and it won't take long with hundreds of people just like you online), you'll want to see how they are and catch up on the gossip!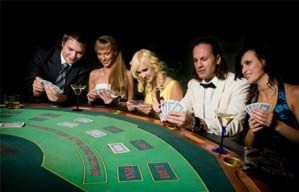 After learning the secret to playing craps, the perfect place to play craps, online bingo, or to enjoy many other exciting casino games is 888.com. After trying your luck with craps, try a change of pace and pick up poker tips and strategies and play online poker in practice games and tournaments, or even try your luck with 888 ladies. 888.com is safe and secure, offering 20 different payment methods, and 24-hour support.
Don't Wait! Order the ebook Now!
Order Now...Download Now...No Waiting!
The ebook is only $9.95.($9.95 is peanuts compared to what you can lose if you don't read this Ebook.)
Use your credit card...it's easy, fast, safe, and secure!
Be smart...Play smart...Learn how to play craps the right way!
Bet, Play, Win: The Virtual Craps Table Awaits